New Freedom Caravans For Sale


Here is our range of award winning lightweight caravans. Almost every model in our range has won the Caravans – 750kg & under category in the Caravan Clubs Lightweight Trailer Awards, with a Freedom winning every year since 2012. All of our Freedoms are built using a 1 piece fibreglass shell, boasting unrivalled waterproof properties.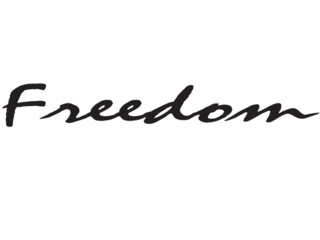 We genuinely expect the body shell on a Freedom to be damp proof for 5 years if looked after correctly, in fact we still see some Microlites from the 70's!!
With caravans available in 3 different body styles and with 2,3, 4 & 5 Berth interior layouts, we'll have a caravan to suit you.
Please click on the image of the caravan you wish to view below and you will be taken to a detailed specification page
Freedom Microlite Models
Below are all of the Freedom Microlite models available, based on the Microlite bodyshell with it's pop-top roof, it's kept the same silhouette since it was first introduced in 1973. Recognisable world wide as a true lightweight caravan the Bijoux model is the UK's lightest caravan with a unladen weight of 580kg and a MTPLM of 680kg, we have both 3 Berth & 2 Berth specifications available
Freedom Jetstream/Sunseeker Models
Here are the models which use the Jetstream/Sunseeker bodyshell, in production since 1986 we offer it in both 2 Berth & 3 Berth specifications and with MTPLM's of 750kg & 850kg
Freedom Carpento Models
This is a brand new model range which has 3 different layouts ranging from 2 to 5 berth and all featuring toilet rooms. All of this with the MTPLM between 750kg and 1000kg